Today's increasingly savvy readers demand compelling content, which is why successful businesses are increasingly choosing to hire a copywriter.
In a world full of cheap content and sloppy writing, you need something different to succeed – outstanding content that lets your brand speak with a clear, powerful voice and makes you seem approachable while also generating sales.
'Why do I need a copywriter?'
It's a question that I hear all the time, and it's a good one.
Small business owners often try to write their own copy but get bogged down, wasting valuable time that could be better spent on their core business.
However, the more relevant answer is that someone who understands copywriting will see things that a small business owner can't.
A copywriting professional sees websites through the eyes of potential customers.
Has someone ever shared an extremely simple idea with you that made you think 'That's brilliant. Why didn't I think of it?!'?
Here's why:
The closer you are to something, the more you lose the ability to see where you're going wrong.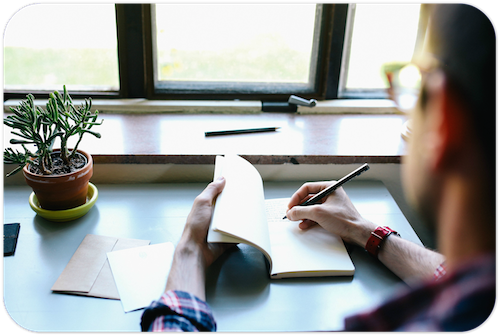 Good copywriting often comes down to quick wins and using deceptively simple techniques to correct seemingly insignificant mistakes.
Everything from a routine typo to a cluttered homepage or an inconsistent tone of voice can disrupt your reader. As soon as they have to work to figure out what you're saying, they either lose interest or you lose credibility in their eyes.
When that happens, you lose out on sales.
As a copywriter, it's my job to make sure a couple of things happen:
Look for ways to ensure that a business is maximising growth by testing and optimising content on home pages, in emails etc. (That's the direct salesy bit.)
Help business owners create and use a unique voice that makes them impossible to ignore. (That's the fluffy branding bit.)
Whether you're looking for someone to make sure your brand's tone of voice stands out, deliver deliver copywriting training to your in-house team or just create some compelling content, I'm your man.
Here are some folks I've worked with in the past:






'What makes good copywriting?'
If you're reading something and you find your attention wandering, it's not good copywriting. It's that simple.
Lots of copywriters figure out what they think works early in their career and then continue to rework it ad infinitum. We both know that that's not the way the internet works.
What people found engaging a few decades, or even a few years ago, simply doesn't work anymore.
This is what Apple's website looked like in 1998: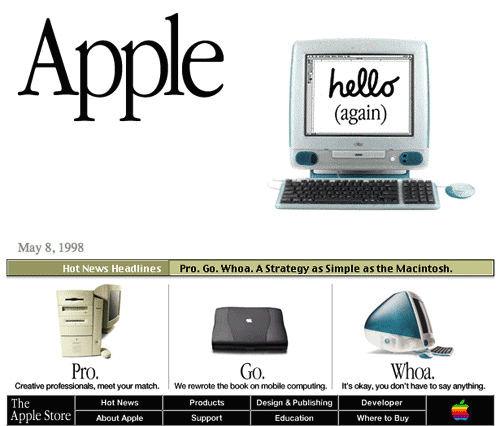 Think about what it looks like now. Things change, people change and copywriting changes. At least, it should.
Brands like Innocent Smoothies and Apple have changed the way businesses speak to consumers. Copywriting and brand communications need to reflect that.
If you've ever doubted it, words are really important – you wouldn't be reading this, or thinking about hiring a copywriter, if you didn't believe that.
Please get in touch if you'd like to talk about enlisting my copywriting services or discuss an upcoming project.