Leonardo DiCaprio has received four Oscar nominations, the first of which when he was just 19 years old, and has worked with iconic directors like Scorsese and Spielberg. Spawning countless memes in 2014 when he failed to win (again), Leo's empty Oscar cabinet is regarded by some as one of the biggest snubs in motion picture history. He's getting pretty good at that 'losing face'.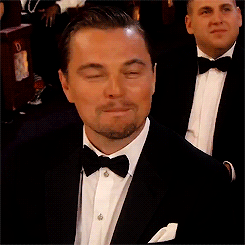 What does any of this have to do with freelancing?
Good question, and one that any sane person should be asking by now. Freelancers inevitably have to deal with awards and accolades, or a lack of them, at some point in their career.
For those who are nominated and lose out, or aren't nominated at all, it's all too easy to deduce that you're doing something wrong. Stop that right now. Actually, it's more likely to be the case that the victors encapsulate something that's en vogue at that moment in time – those shining examples of flat design or the chatty style of copywriting made famous by Innocent are more likely to win than something more classic.
So what's the answer? Copy what award winners are doing? No. Because it doesn't work. Copying award winning work only ends up looking derivative and unoriginal.
If you don't believe that, just take a look at some past award winning designs or campaigns. They almost always seem tired and played out because they've been so widely imitated since. The winners have long since gone on to create something new and fresh.
Back to Leo. You get the feeling that maybe the general public cares more about his Oscar snub than he does. Integrity and consistency are clearly important to DiCaprio. Entire articles have been written about how he's too cool to win an Oscar, yet he's never changed the type of film he does in the hopes of winning an one. And I don't think he ever will.
If you ask me, that's a mindset we can all drink to.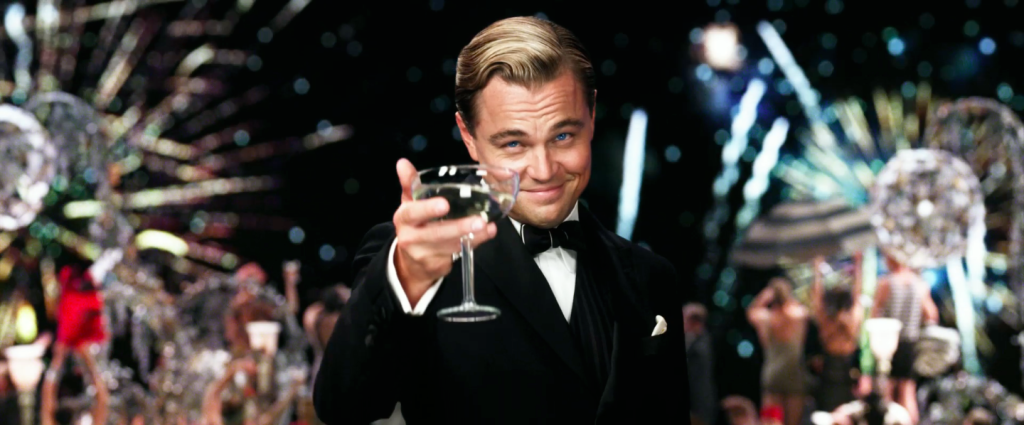 When awards do more harm than good
I'm not saying that awards are a bad thing. Whether he would admit it or not, an Oscar is probably a pretty good motivating tool that keeps DiCaprio hungry to make great films. Fair enough if the desire to one day win a Webby or .Net award motivates you. I wish you the best of luck.
What I'm really getting at with this post is that changing your style in the hopes of achieving critical success is a bad move. On the off chance you manage to pull it off, you'll get a little trophy that makes a nice paperweight, and it'll help you get better SEO out of the term 'award winning copywriter' or whatever.
But there's also a good chance that you'll:
a) struggle to work with your new would-be client base, because they're so different from what you're used to
b) fail to live up to big expectations, even if they're only your own
c) find that people won't contact you because they're scared you'll be too expensive.
I can't imagine any of that's what you were picturing when you became a freelancer. Just keep doing your thing, don't stop learning, graft hard and success will follow. It doesn't matter if awards don't.